Biography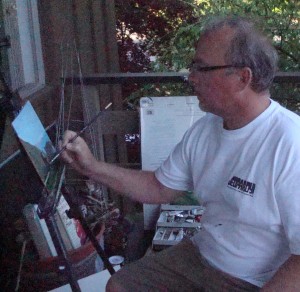 Martin S. Willis was born in Boston on July 7, 1956 and spent his childhood years growing up on Winter Hill in Eliot, Maine (pastel below).
A second generation painter, he is the son of artist Morgan Willis, who he used to watch paint for hours.  Martin started painting late in life, at the age of 42.
He was a self representing gallery owner on State Street in Portsmouth, NH for several years.  Exhibitions were held in several restaurants and galleries in the Seacoast area, including, The Cape Neddick Inn.
Willis traveled a lot throughout the country. He enjoyed his time in the Southwest and was intrigued by the desert rocks which he enjoys painting.
He relocated to Marin County in California in 2002 and moved back to Maine in 2011 where he currently paints landscapes and genre paintings and was a former member of the Marin Society of Artists, North Tahoe Arts Association and The Tahoe Art League. Martin is a listed artist and has several auction records in AskArt.com and several other auction record listing websites and books.